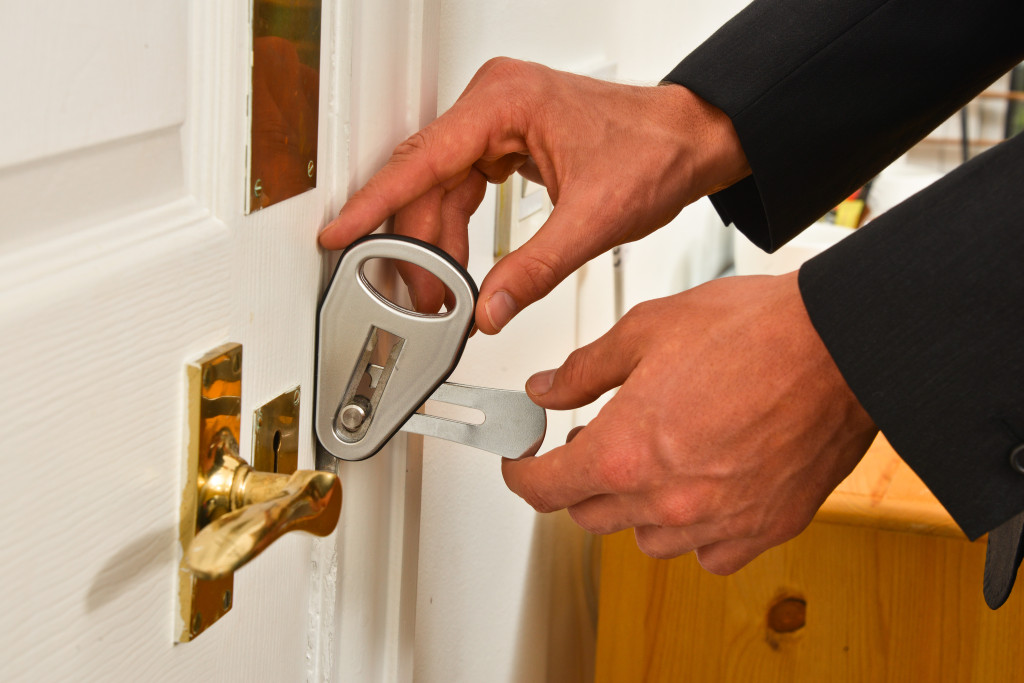 The EasyLock is a simple but incredibly strong temporary door lock. It is ideal for securing a door when travelling or in rented accommodation. Anywhere in fact where someone else may have a key or access to the room.
The latch plate is made from high strength stainless steel as is the sliding mechanism while the core of the lock is manufactured from chromium plated steel, encased in strong ABS plastic with a soft plastic edge, ensuring that the lock will never fail under attack.
Incredibly simple to install in just seconds, the Easy Lock will prevent anyone, even with a key, from opening the door.
If you are staying away from home in a hotel, rental or student accommodation, or even if you need extra security in your own home, The Easy Lock will hold the door secure against intruders and keep you safe.
Additionally, the EasyLock has a unique feature which enables you to easily open the door sufficiently to identify a caller, or receive a note or identification.
The EasyLock is one of the most secure methods of temporarily securing a door. It is lightweight, lighter than an Iphone. It is super strong and incredibly simple to use.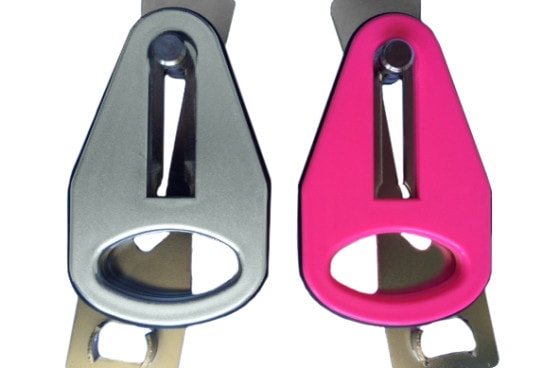 Easy to Use
The EasyLock is a portable door lock, designed to be effective, and easy to use:
It only takes a minute to learn how to use and operate.
To secure the door.
Open the door
Place stainless steel latch into the lockplate in door frame
Press down the lock until firm
Check door security
To see who is at the door or receive documents or ID.
Put slight pressure on latch plate pressing towards the door
Lift the lock
Slide back until door is open
Keep pressure against the door
To remove the lock.
Put slight pressure on latch plate towards the door
Lift the lock
Slide back to the end of the latch
Open door whilst moving lock away from the door
An Introduction to The EasyLock