The move to College or University is a major and exciting step. You can expect to be studying, and partying hard, for the next few years!
Many students will be moving away from their family home for the first time to a totally new and different environment. For most students they will be living on their own for the first time without the parental comfort blanket, and they will be exposed to many different experiences – both good and bad.
When it comes to accommodation students are often accommodated in shared houses or flats with just a simple lock on the door. These locks are not changed from one tenant to the next. Caretakers will quite often have a master key, friends and family of previous occupants may also have a key. Unfortunately this does mean that many students are not safe in their rooms, even though they feel secure with the door locked.
To be safe in your University accommodation, the simple solution is The EasyLock. A temporary door lock that allows you to lock your door from the inside, preventing anyone from entering, even with a key. It enables you to open the door sufficiently to identify your visitor or receive documents, maybe a parcel from home or some lecture notes, whilst still maintaining total security. It is a portable door lock so it doesn't damage the door, and has the added advantage of also protecting you on your travels and holidays.
The EasyLock is lightweight, as strong as steel, and simple to install and remove. It's an essential item to invest in, or a great gift for parents to buy their children as they are heading off to their lodgings  for the first time. Parents will be able to sleep more soundly knowing their children are secure in their rooms and also it is one less thing for students to worry about when the whirlwind of University life takes over.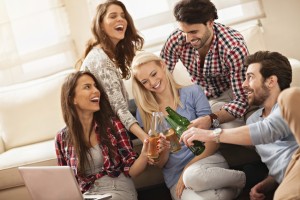 Sometimes you just need some time alone.